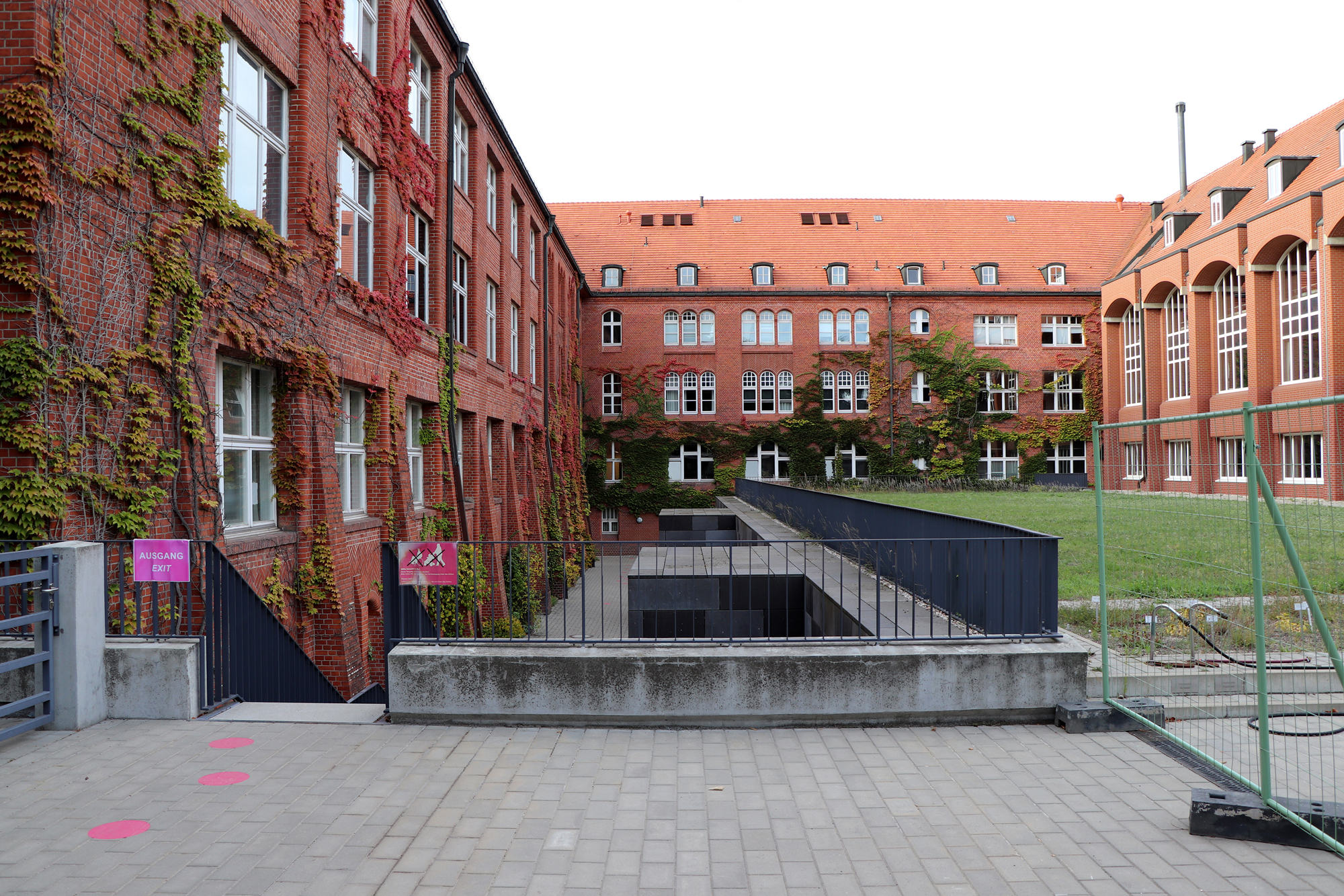 Ein Garten für die Welt: Die Zukunft pflanzen

A Garden for the World: Planting the future

Film in high definition with sound
Single-channel
Duration: 60 minutes
2022

In cooperation with The Botanischer Garten und Botanisches Museum Berlin (Botanic Garden and Botanical Museum, Berlin) of the Freie Universität Berlin Project support: Akademie Schloss Solitude, Germany

The film Ein Garten fùr die Welt: Die Zukunft pflanzen by artist and researcher Sonia Mehra Chawla explores the complex and expansive notions of cohabitation, conservation, preservation, and sustainability in the 21st century. The film investigates the entanglements between humans and non-humans, between human beings and their innumerable infrastructural frameworks and systems while carefully examining the ethics and processes of care and repair within the context of scientific and technological research and laboratory practice in botanical institutions.

The film brings into focus key biological and scientific collections of the Botanic Garden and Botanical Museum Berlin such as the DNA Bank, the Dahlem Seed Bank, archives such as the Herbarium, living collections as well as scientific research on plant genetics and genomics. In addition, it looks at the role of Biodiversity Informatics as an emerging and growing field that applies information management tools to the management and analysis of species-occurrence, taxonomic character, and image data. The everyday activities of scientists and researchers at BGBM are brought into focus, who carefully use their awareness, senses, responsiveness, and their experience in working with plants and microorganisms.

How can these systemic and structural forms of research and investigation, deeply embedded in systems, laws, written or unwritten policies, and entrenched practices and beliefs contribute to larger conversations about maintenance, continuity, re-pair, and preservation in an already damaged world? How can we comprehend a new world order, one that must be interwoven in a complex life-sustaining web? And how does it situate the human as a caretaker?

This timely film seeks to explore these diverse facets of our precarious world while providing insights into the challenges of our possible futures.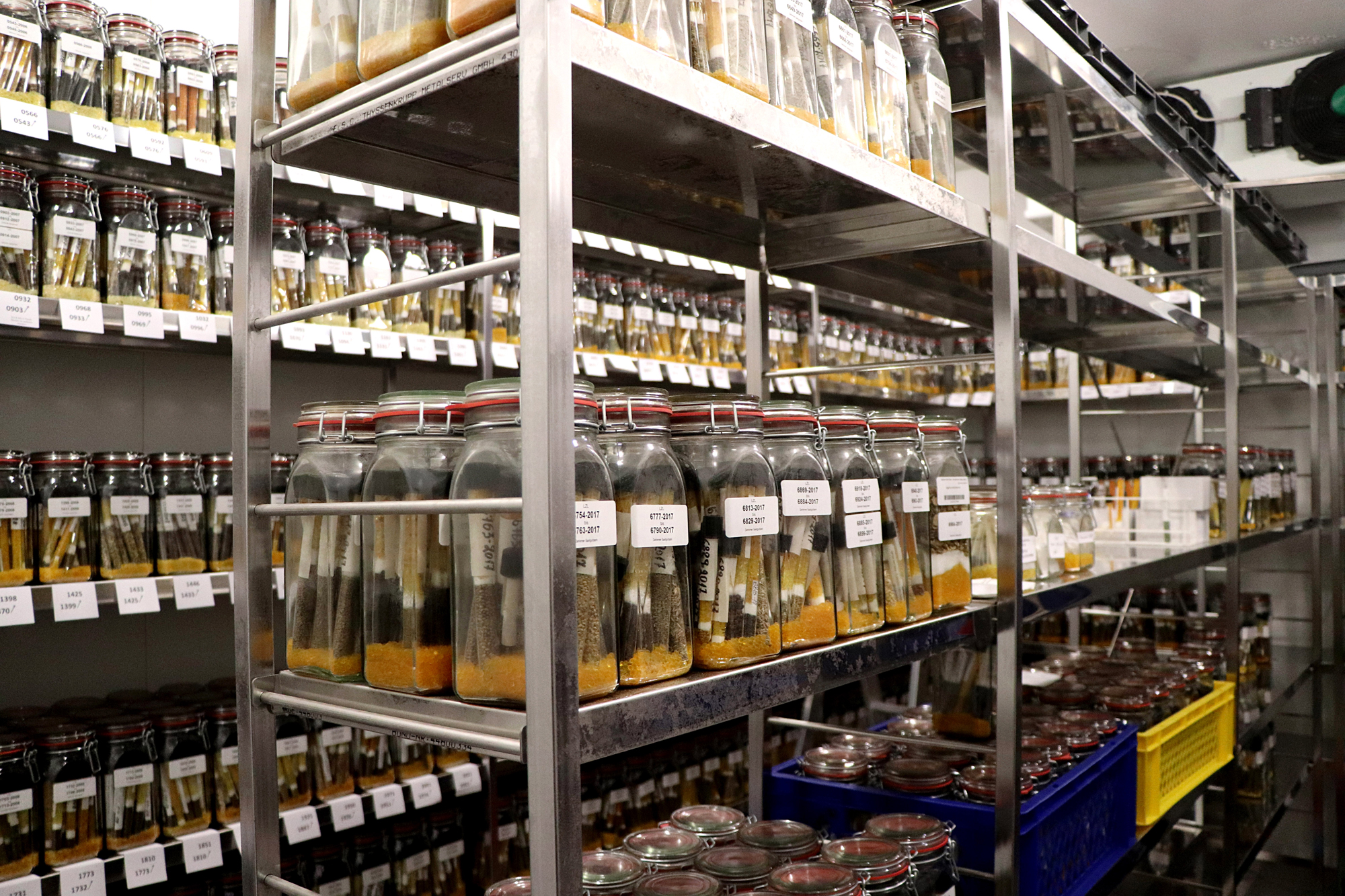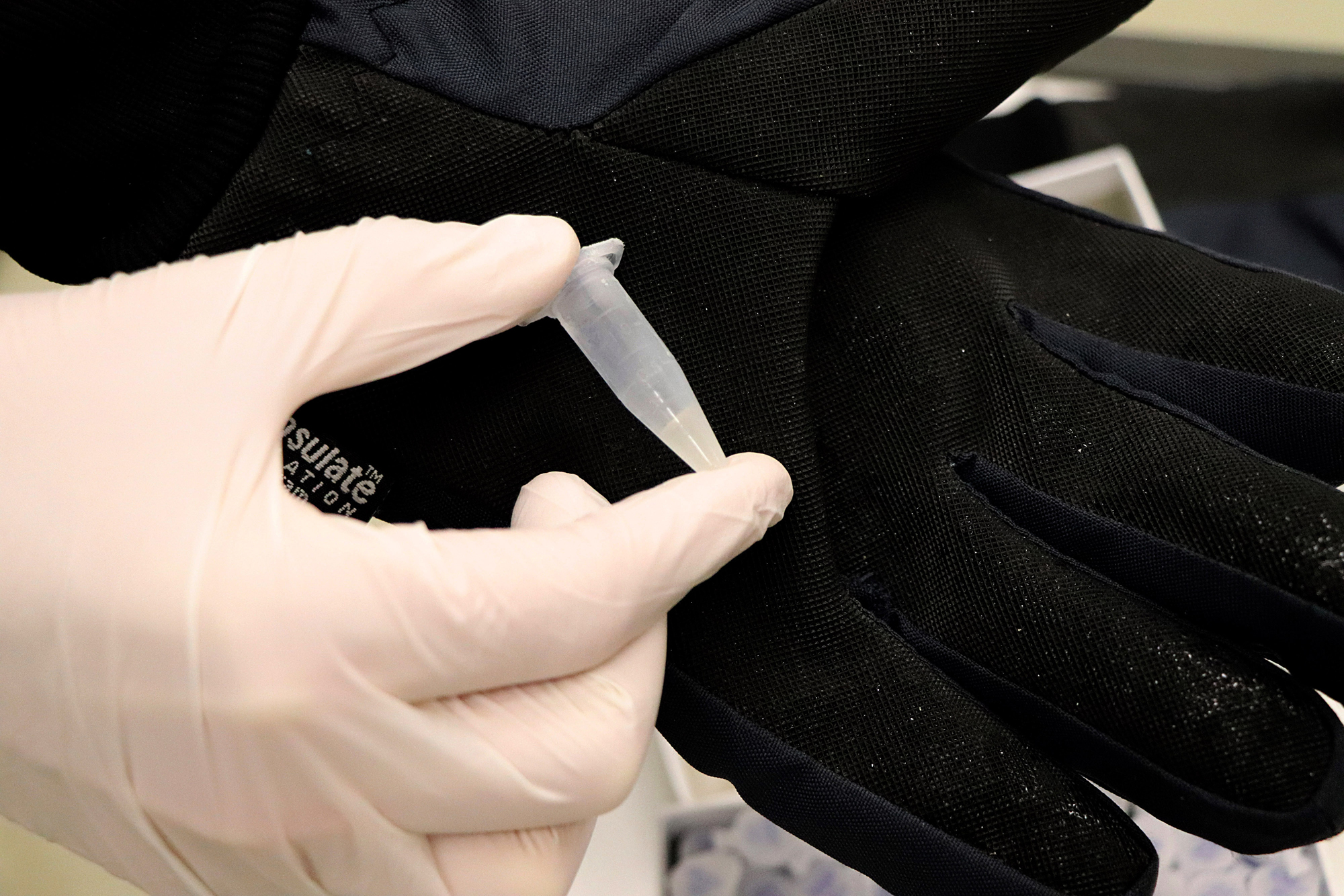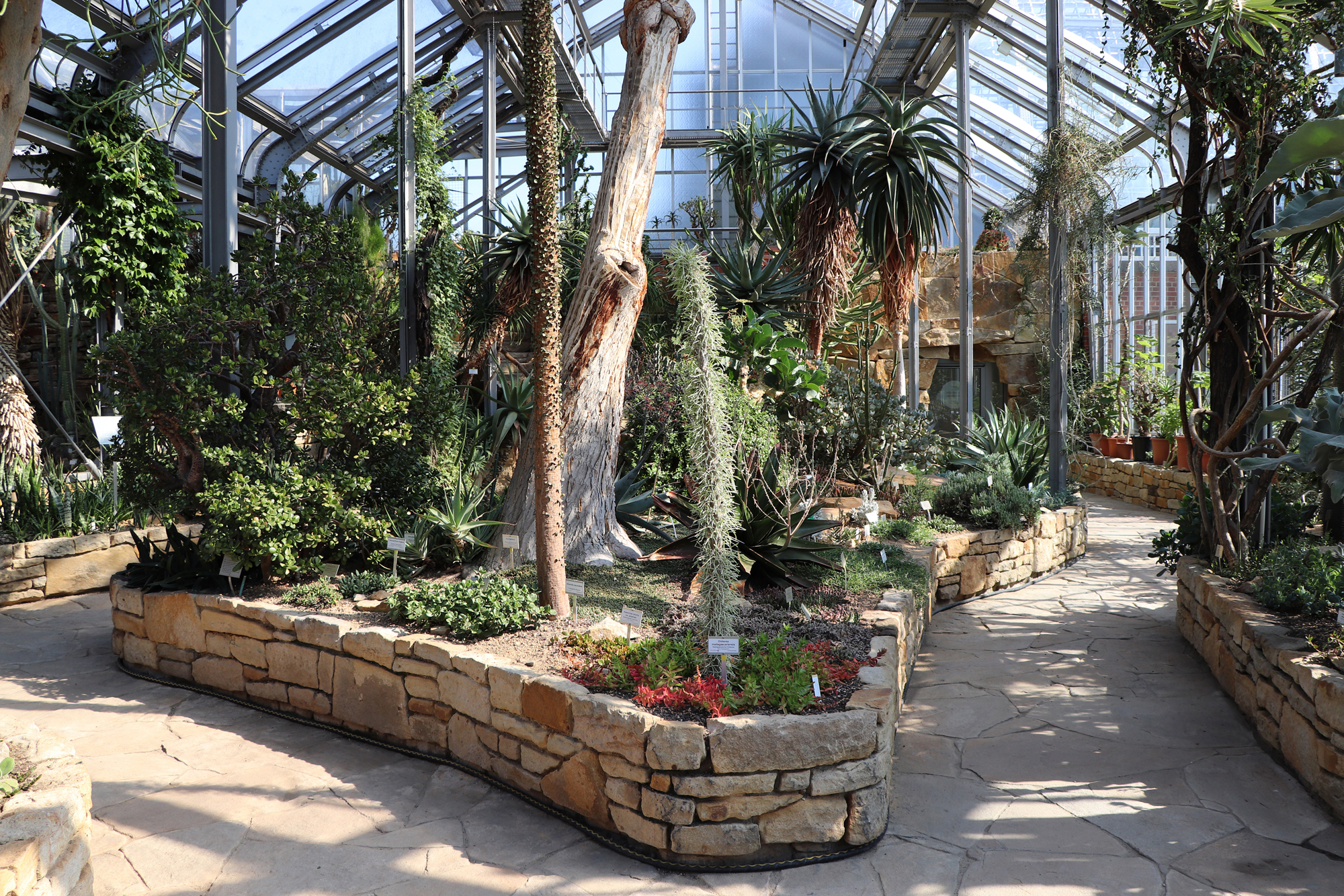 The Non-Human Touch

What Values Can Emerge from Ruined Landscape?

Film in high definition with sound
Single-channel
Duration: 45 minutes
2021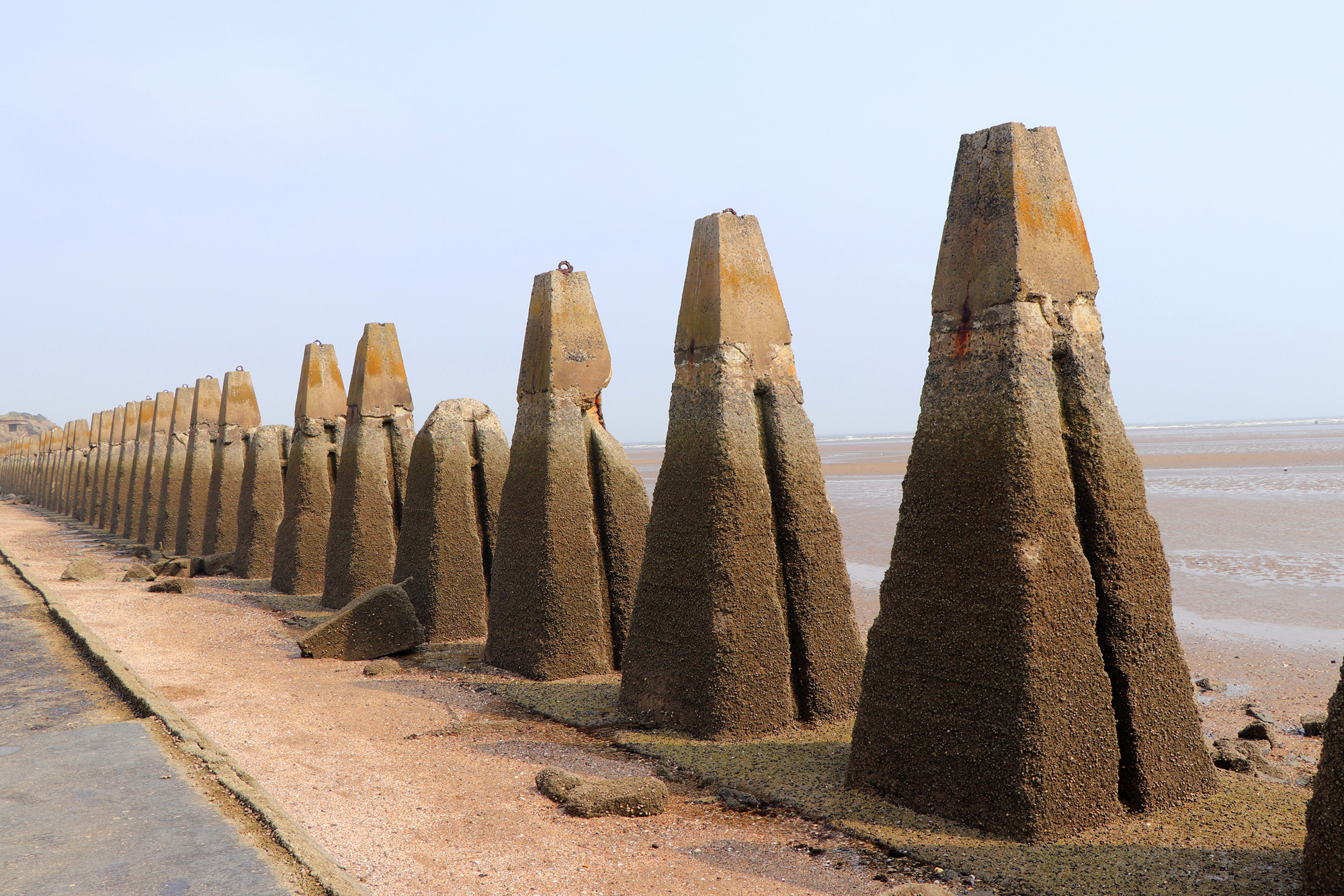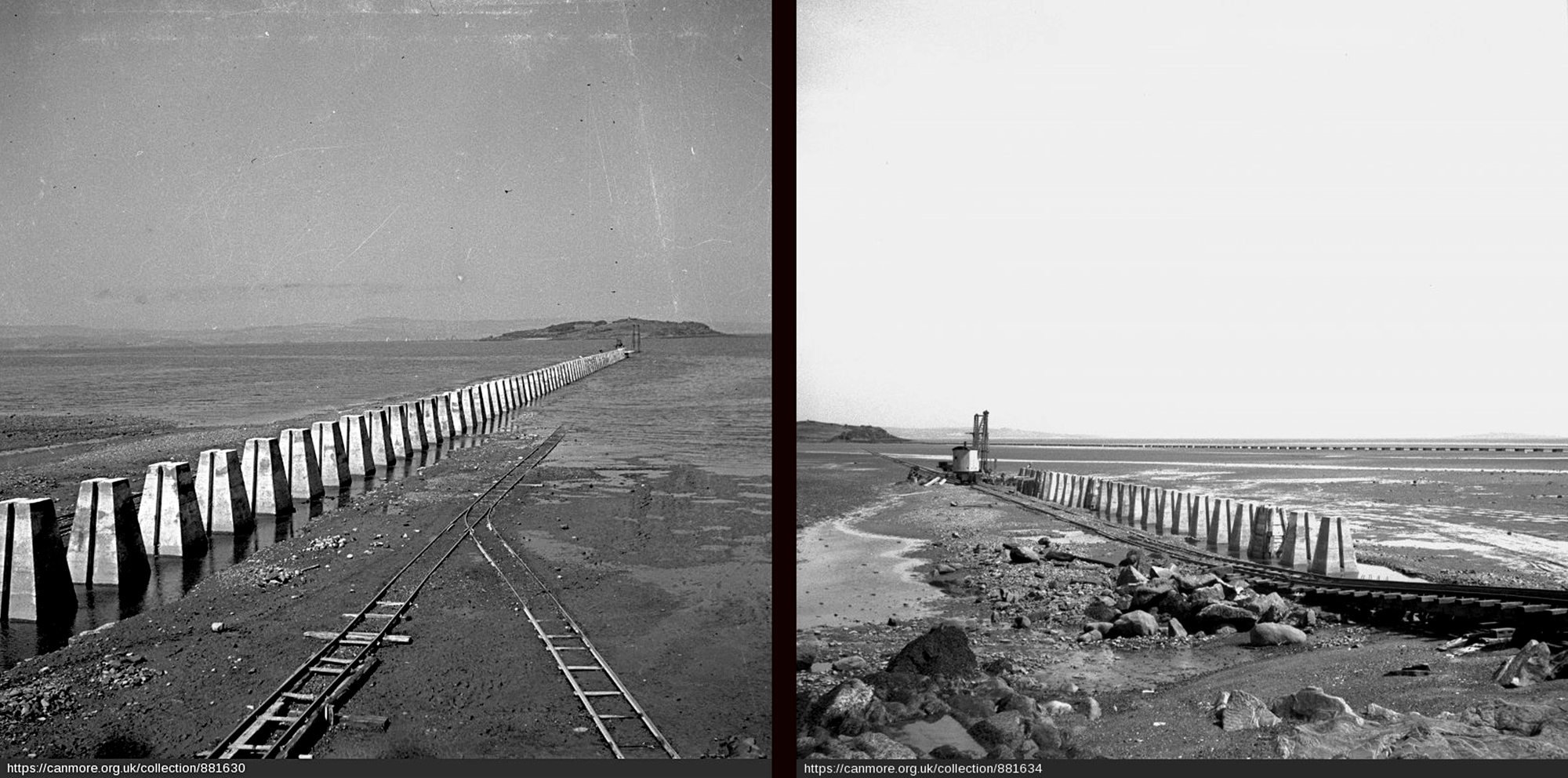 "As contamination changes world-making projects, mutual worlds-and new directions-may emerge." - Anna Lowenhaupt Tsing

'In the Anthropocene, noticing and observing microbial worlds is more essential than ever. Human bodies are 'nested' ecosystems and should no longer be perceived as fortresses to shield and defend against microbial onslaught.' In her latest film, Sonia Mehra Chawla advocates for live-able collaborations and rethinking bacteria as partners in the health, endurance and survival of all living beings.

The narrative story consists of a chain of events, experiences and encounters presented in seven chapters, that center around the artist's engagement with the more-than-human life forms that inhabit the desolate and mysterious tidal island of Cramond, one of several islands in the Firth of Forth and a Scottish defense site from World War II. 'The ruin is at one level an object, at another a process or an action. Nature has now made it her own. The concrete ruins are consumed, engulfed and appropriate creatures revel.' Living material is collected from diverse environments of the island. At the ASCUS laboratory in Edinburgh, the artist constructs devices for culturing a large diversity of microorganisms, unique miniature microbial ecosystems, or microbial gardens. As the microbes in the soil photo-synthesize pigments, we are exposed to the processes of growth and decay of various species of bacteria within this ecosystem.

'What constitutes life? What does cohabitation mean in an era of many urgencies and biological annihilation with accelerating rates of species extinction What does it mean to have agency and ownership over another's life? What are the possibilities and limitations of working with other-than-human lives? What is the relation between capitalist destruction, contaminated diversity, and collaborative survival within a multispecies landscape?' What does it mean to be at risk with each other?

The film has been realized within the framework of 'Entanglements of Time & Tide', a long-term research-based art and science engagement project by Sonia Mehra Chawla that explores the North Sea and its tidal zones in their ecological, cultural, political, economic, and poetic capacity. 'Entanglements of Time & Tide' is supported by Edinburgh printmakers, Marine Scotland, Marine Laboratory of the Scottish Government in Aberdeen, ASCUS Art & Science, Edinburgh, and Creative Scotland. The project has been further supported by Edinburgh Science Festival and Edinburgh Art Festival 2021.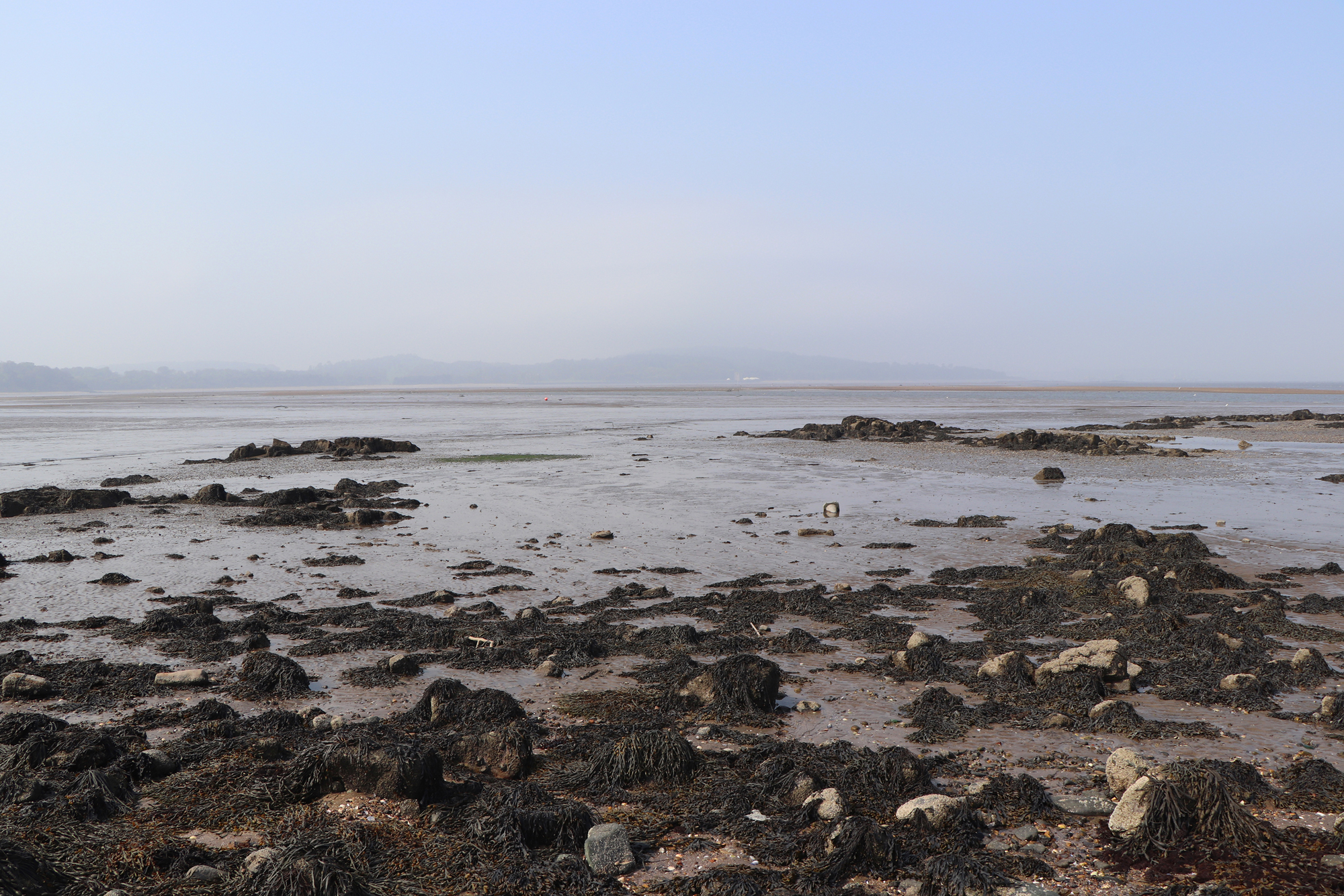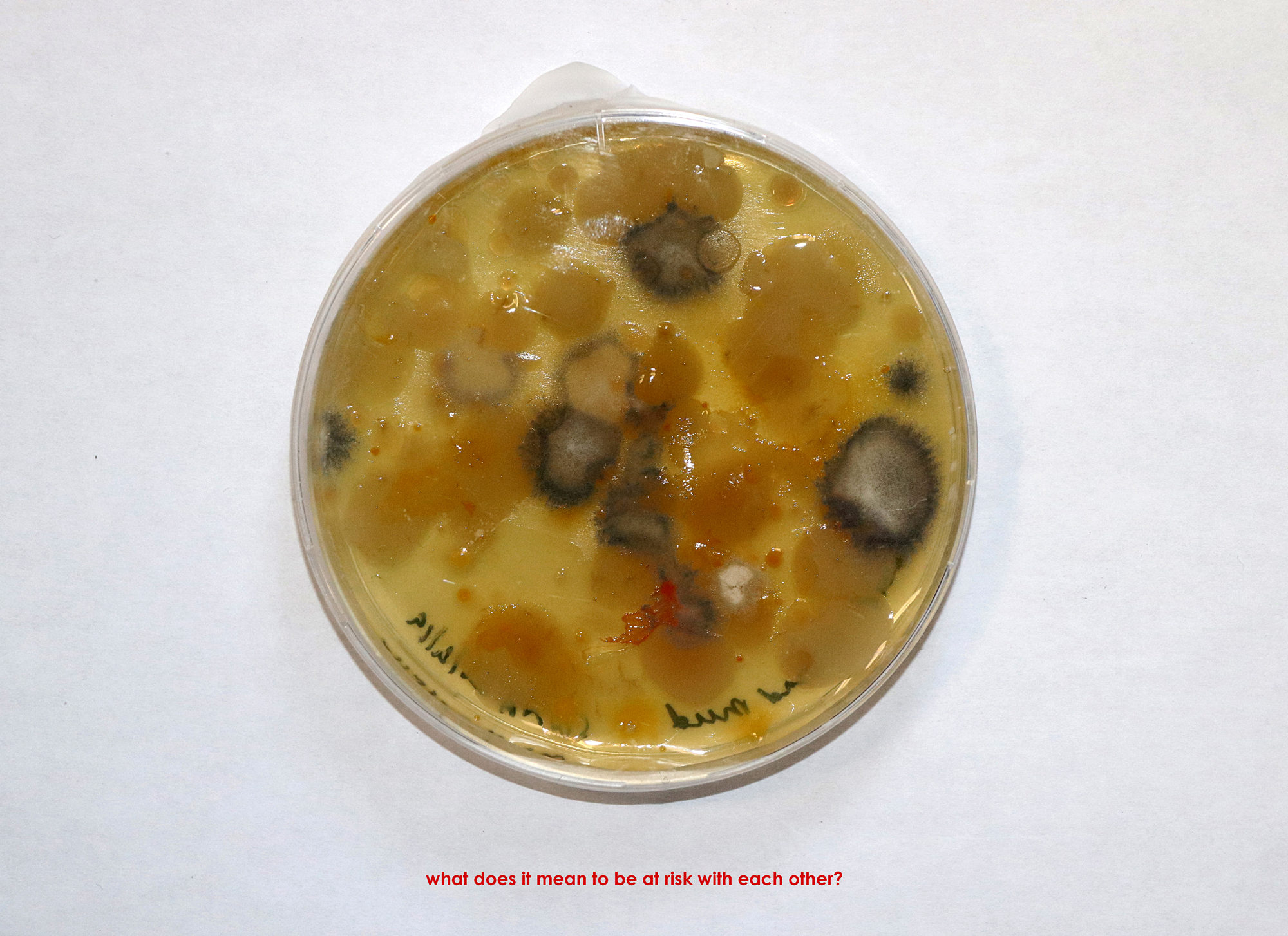 Extracts from Nancy Adajania's essay 'Healing the Planet: One Microbe at a Time':

"The Non-Human Touch' (2021), delves deeper into the question of an ethically inflected scientific worldview and initiates a parallel inquiry into the intersecting discourses of art and science. Her research on the tidal ecosystems of the North Sea was supported by the ASCUS Lab in Summerhall, Edinburgh. It occupies a semantically unstable ground extending itself into several loci of experiences. Is it a film essay; a diary of an expedition; a lab log; a materia medica; a microbial and geochemical processes glossary; a project report? The film may speak in many tongues, but its ground note rings clear. She tells me: "I do not believe in a hierarchy - human beings as creators and microbes as waste. There are no hierarchies, just systems, we are not separate from nature." In this, she is inspired by the animal physiologist and biochemist Prof Margaret McFall Ngai who believes that human beings should not see their bodies as fortresses with microbes as their enemies; they should be seen as 'nested ecosystems'."

Met.a.mor.phos.ing Garden

A botanical lexicon for the 21st century

A-I

An ongoing investigation: video and text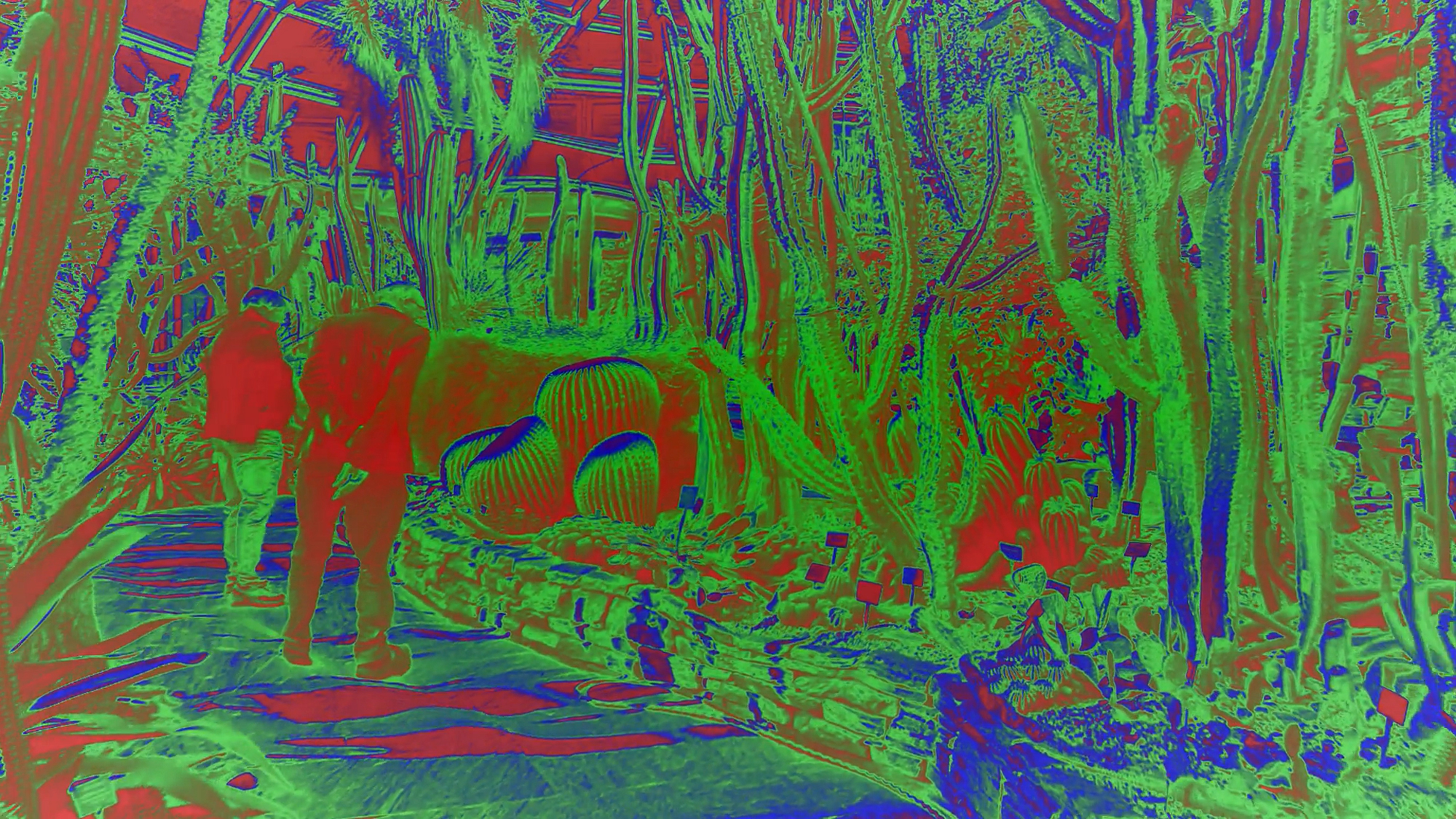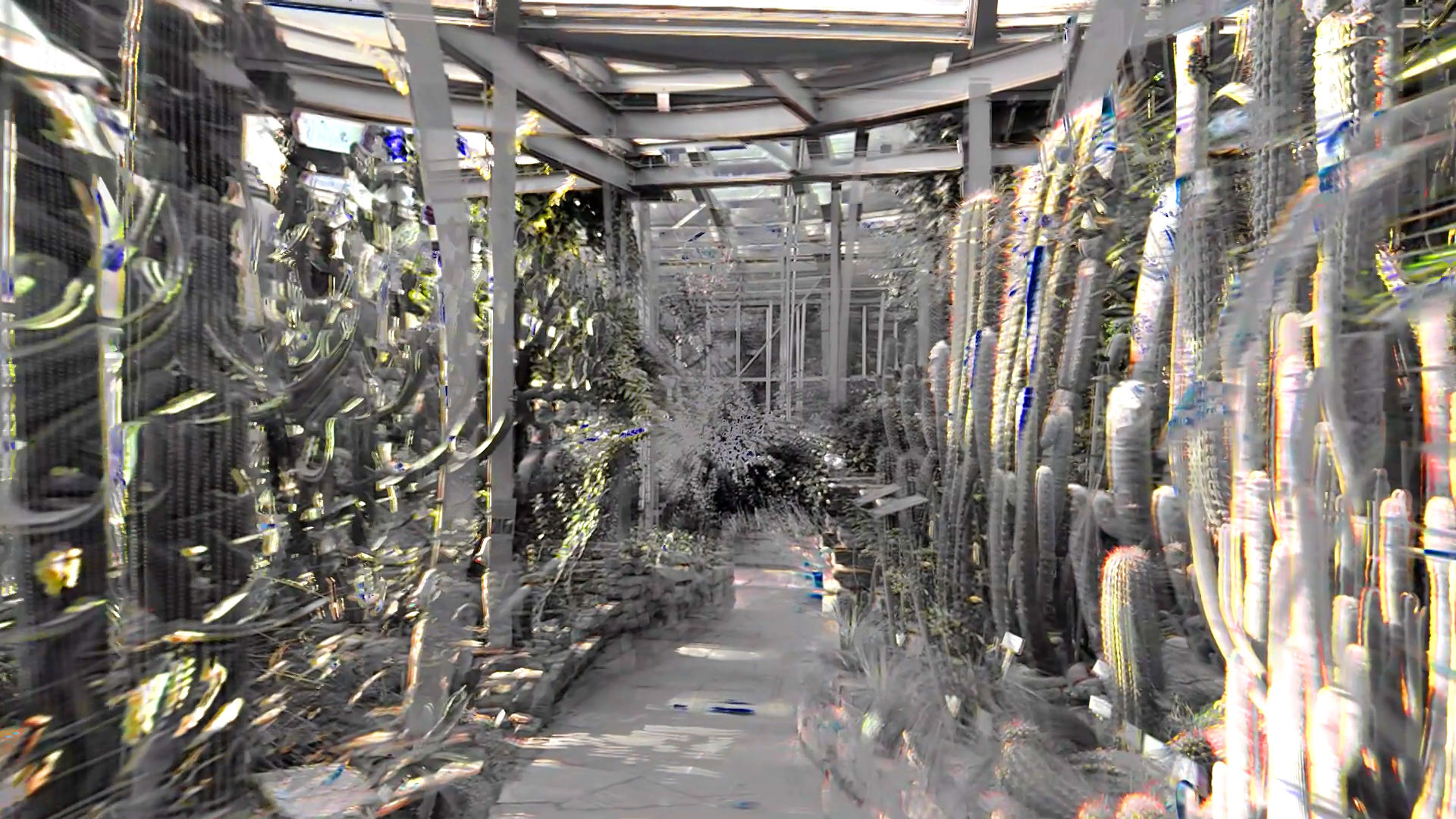 With any glossary, there is always the question of what to include and what to exclude, and these dialogues are at the heart of the 21st century where nature is declining globally at rates unprecedented in human history, and extinction and biodiversity loss are inextricably linked. We are on the verge of a sixth mass extinction caused by the destruction of habitat from development, overexploitation of wildlife, climate change, pollution, and invasive species.

Drawing on themes including biochemistry, plant physiology, cytology, ecology, genetics, evolution, biogeography, biodiversity, extinction, earth history and the earth sciences, as well as providing insights into the often-overlooked histories of colonial capitalism, the challenges of the Anthropocene and our possible future(s), this glossary invites creative submergences into botanical worlds and its politics, imperial histories and memories as well as future worlds- an enticement to being in relation 'with' the plant world through words, visualizations, and imaginings.

The larger project is in cooperation with The Botanischer Garten und Botanisches Museum Berlin of the Freie Universitât Berlin.

Speculative Harbouring: Living Landscapes

Print installation

Details from Speculative Harbouring: Living Landscapes by Sonia Mehra Chawla.

When does contamination become collaboration?

Living systems; air, soil (sand & mud), seawater, biofilms, glass, additive nutrients and supplementation including carbon and sulfur sources, various microbes in phases of growth and decay (including cyanobacteria and algae), sugars, and oxygen.

In collaboration with ASCUS Art & Science, and Edinburgh International Science Festival 2021.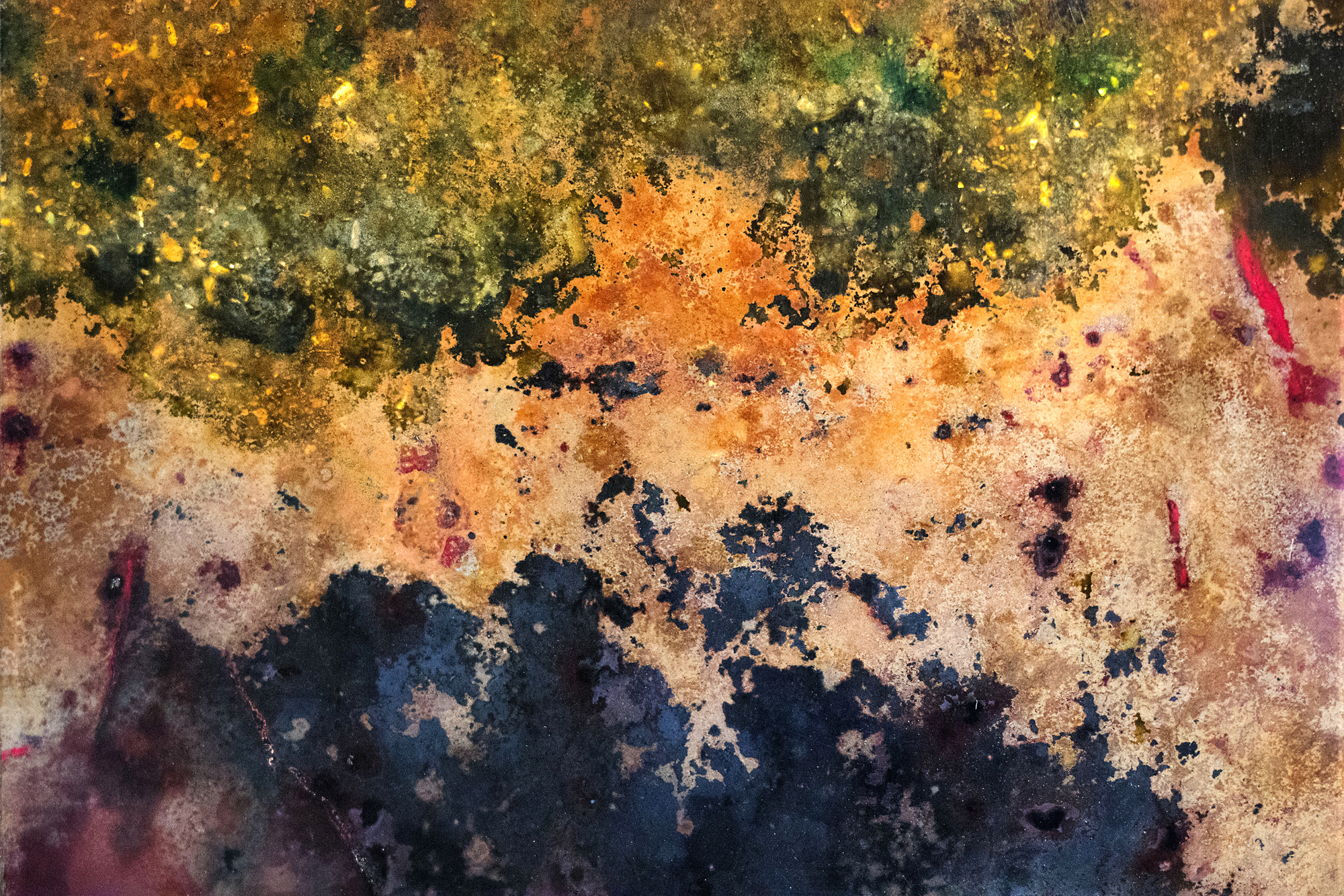 Sonia Mehra Chawla: a short biography

Sonia Mehra Chawla is a multidisciplinary artist and researcher based in New Delhi, India. Working at the intersection of art and science, her artistic practice explores notions of ecology, sustainability and conservation. Chawla is an awardee and Fellow of the Charles Wallace India Trust of British Council India. She is a Fellow of Akademie Schloss Solitude Germany for Social Sciences (2019-2022) and the recipient of the International Art+ Science award and residency program instituted by Khoj, India and Wellcome Trust UK, DBT India Alliance (2018-19).

Chawla's work has been exhibited at 'The Beauty of Early Life', curated by Norbert Lenz, Peter Weibel, Eduard Harms, Hannah Jung and Philipp Ziegler at ZKM | Museum & Center for Art and Media Karlsruhe in collaboration with the Museum of Natural History, Karlshrue (2022), 'New Natures: A Terrible Beauty is Born', curated by Ravi Agarwal, curator of Literature Ranjit Hoskote, CSMVS Museum Mumbai, India (Prince of Wales Museum Mumbai) and Gallery MMB, Goethe-Institut Mumbai (2022), 'Driving the Human' at Radialsystem, Berlin presented by ZKM | Center for Art & Media Karlsruhe, acatech - National Academy of Science and Engineering, Forecast Berlin, and Karlsruhe University of Arts and Design, Germany (2021), solo project at Edinburgh Printmakers, in collaboration with Marine Scotland and ASCUS Art & Science (2021), Edinburgh Science Festival (2021), Edinburgh Art Festival (2021), Albertina Modern, Vienna (2020), Institut für Auslandsbeziehungen, ifa-Galerie Stuttgart (2017); Yinchuan Biennale, curated by Bose Krishnamachari, Yinchuan China (2016); Embassy of Switzerland, New Delhi (2019), ESSL Museum for Contemporary Art, Austria (2011); Khoj International Artists' Association, Delhi (2018); Goethe-Institut, Mumbai (2017); British Council, New Delhi (2015); Tate Modern, London (2007); ET4U Contemporary Visual Art Projects, Denmark (2017); Today Art Museum, Beijing (2008); Sydney Contemporary (2013) and Art Basel, Hong Kong (2013).

Sonia Mehra Chawla's official website: http://soniamehrachawla.in

http://www.aestheticamagazine.com/yinchuan-biennale-2016/