SONIA MEHRA CHAWLA'S PRESENTATION AT ZKM

ABOUT THE WORKS

'Vital to Life' is a series of recent works by multidisciplinary artist and researcher Sonia Mehra Chawla. The body of work includes detailed and meticulously produced engravings on archival paper, photomicrographs and films. Working with archival historical microscope slides, 'living' material from the North Sea and Atlantic Ocean, and filmed extensively through microscopes, 'Vital to Life' makes the invisible, mysterious and enigmatic world of microorganisms visible, revealing hidden worlds lying beyond the scope of the human eye. Drawing on the inspirational work of evolutionary theorist and biologist Lynn Margulis and animal physiologist and biochemist Prof. Margaret McFall-Ngai, 'Vital To Life' reimagines an oceanic worldview of entangled histories, symbiotic relationships and contaminations.

Diatoms are unicellular eukaryotic microalgae that play important ecological roles on a global scale. Fossil evidence suggests that diatoms originated during or before the early Jurassic period, which was about 150 to 200 million years ago. As we marvel at the exquisite beauty and vitality of their siliceous structures, frustules (cell walls) and formations, we are reminded of their significant role as the largest primary producers of oxygen on our planet. Diatoms are responsible for 20% of global carbon fixation and 40% of marine primary productivity. Thus they are major contributors to climate change processes, and form a substantial basis of the marine food web.

Human-induced environmental change threatens multi-species endurance and continuity. We are all interconnected by shared ecologies. Can humans and other species continue to inhabit the earth together in collaboration?

The series 'Vital To Life' has been conceptualized within the framework of 'Entanglements of Time & Tide', a visual art & science engagement project by Chawla that explores the North Sea and its tidal zones through an ecological, political, poetic, cultural and economic lens. Reflecting on the human impact on our environment, and in particular effects on micro-organisms by capital-intensive heavy industry and anthropogenic activities, the project explores the enigmatic life of planktons providing several entry points to understanding larger global issues associated with the world's oceans, while investigating the impact of technological obsolescence, the drive to consumption and the impacts of the waste created by these technofossils.

'Entanglements of Time & Tide' is supported by Edinburgh Printmakers, Marine Scotland, Creative Scotland, ASCUS Art & Science, Marine Laboratory of the Scottish Government, Aberdeen, Edinburgh Science Festival 2021 and Edinburgh Art Festival 2021.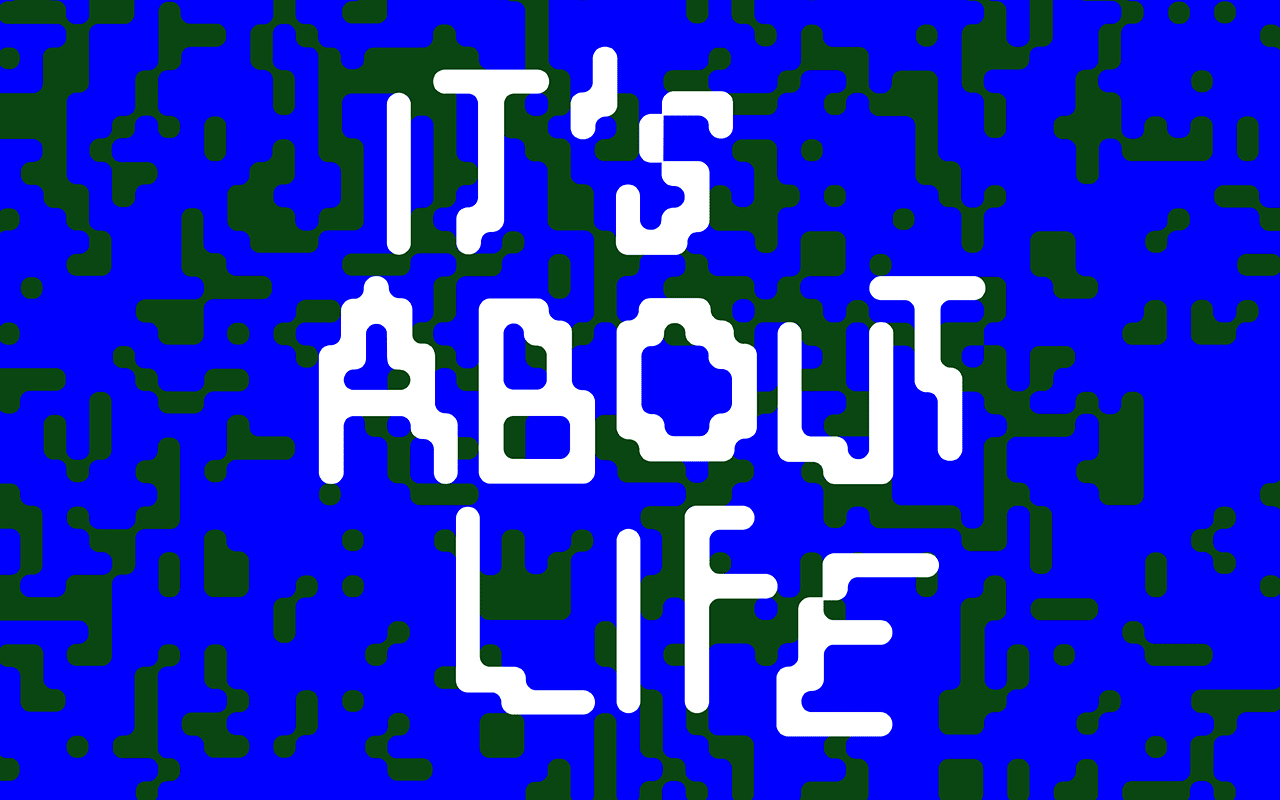 Sat, March 26, 2022 - Fri, September 30, 2022


The spring and summer program at ZKM »It's about Life«

It's about nothing less than the love of life! At the intersection of art, science, and technology, the project »It's about Life« of ZKM brings together people of different ages and backgrounds and encourages an exchange on biophilia, the love of life.

Peter Weibel, artistic and scientific director of the ZKM, sees the crises currently threatening us as a starting point to finally focus on life again. And specifically, a life in which the focus is not on human, but on the earth. "Life on earth itself will not perish and neither will the earth. But whether humans will survive self-induced climate change, that's the question. We have to be careful that species extinction doesn't one day also hit Homo Sapiens," says Peter Weibel.

»It's about Life« accompanies the ZKM's current program, which approaches biophilia in different ways. Artists and scientists come together with citizens and local initiatives. Dialogical tours, creative workshops, the digital reading circle »Ecophilia Reading Group«, film screenings on the ZKM's forecourt or the experimental »Kitchen_Ferm_Lab« literally bring the biophilic approach of »It's About Life to life«.

The program is hybrid, so it can be experienced at the ZKM and at any other place on earth.


http://www.aestheticamagazine.com/yin/