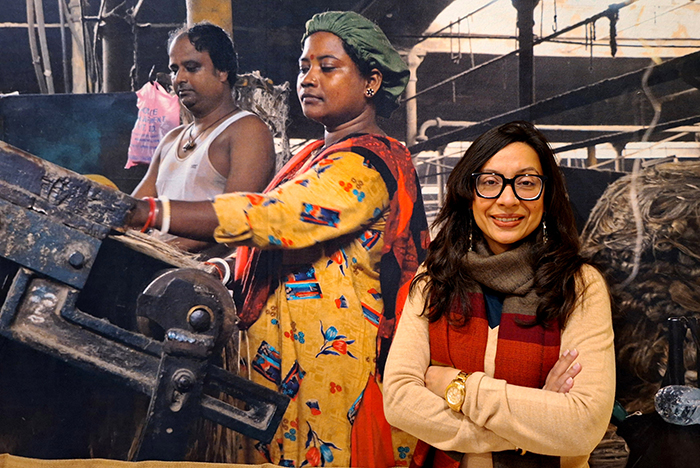 Sonia Mehra Chawla is a visual artist and researcher. Her artistic practice traverses notions of selfhood, nature, ecology, and sustainability. Mehra Chawla has trained as a painter and printmaker and her work spans across a variety of media including photography, fine art printmaking, video, installation and painting.

The current and ongoing phase of her practice marks her close engagement with the present and future of India's coastal agriculture with a focus on the impacts of climate change on rice ecosystems, indigenous and transgenic rice, and climate adaptation and mitigation. In addition, Mehra Chawla has been exploring the fragile and endangered coastal ecosystems and mangrove ecosystems along India's Coromandel and Malabar coasts for over half a decade.

The artist's practice combines a commitment to the processes of research and activism with a fidelity to the poetics of the artwork. Her work brings together a variety of impulses, ranging from microscopic details of bacterial and microbial cultures to documentary cinematic studies of marginalised groups whose eco-sensitive occupations have suffered as a result of the decline in their environment. The artist's work is often a result of sustained collaborations with Scientific Institutions, Research Institutions, Non Profit and Non-Governmental Organizations and Trusts in India, as well as interactions with fishing communities, farming and agricultural communities, ethnic and indigenous people, and tribal communities of rural and semi-urban regions of India.

The artist lives and works in New Delhi, India.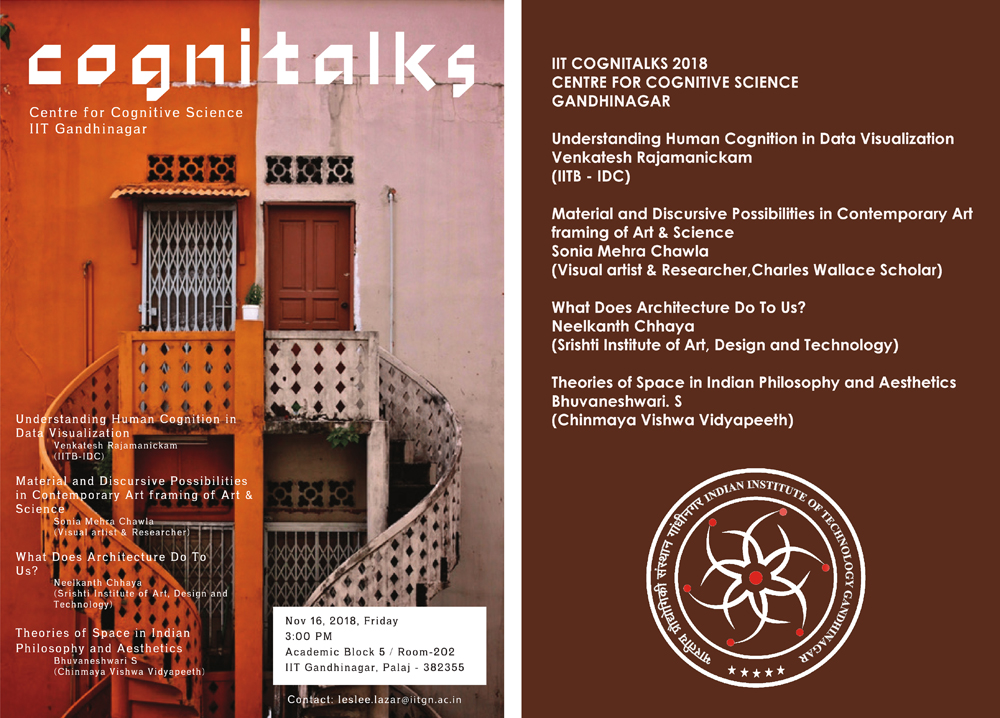 COGNITALKS 2018
CENTRE FOR COGNITIVE SCIENCE
INDIAN INSTITUTE OF TECHNOLOGY, IIT GANDHINAGAR, INDIA
ANNUAL SEMINAR
'Insights about human cognition are increasingly influencing modern science, art and design. New technologies are beginning to incorporate principles of how we perceive the world, learn and remember information, make decisions and interact with the environment. We believe in expanding our knowledge about cognitive science by incorporating ideas from different disciplines.
Through this event, we aim to provide a platform for interaction between experts studying human cognition from different perspectives. This year, we have invited an eclectic group of experts to engage in a discussion.'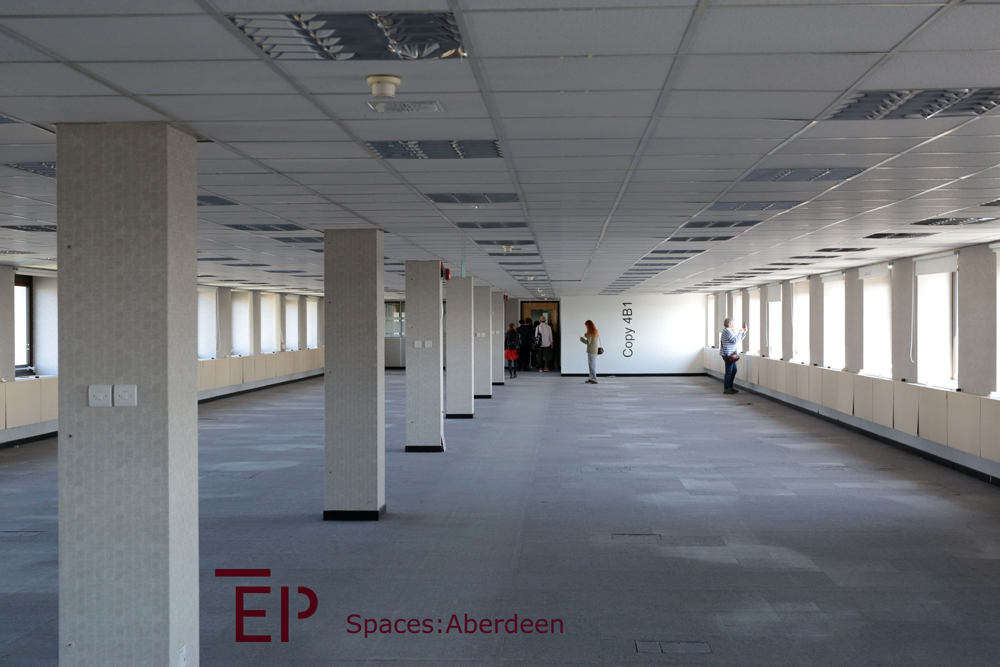 RESEARCH RESIDENCY, EP SPACES, ABERDEEN
EDINBURGH PRINTMAKERS, SCOTLAND 2018
Sonia Mehra Chawla will undertake the research arm of her artistic residency at EP Spaces Aberdeen, in Summer, 2018.
The research residency in 2018 is part of a long-term project with Edingburgh Printmakers Scotland. (2018-2020) Supported by Creative Scotland.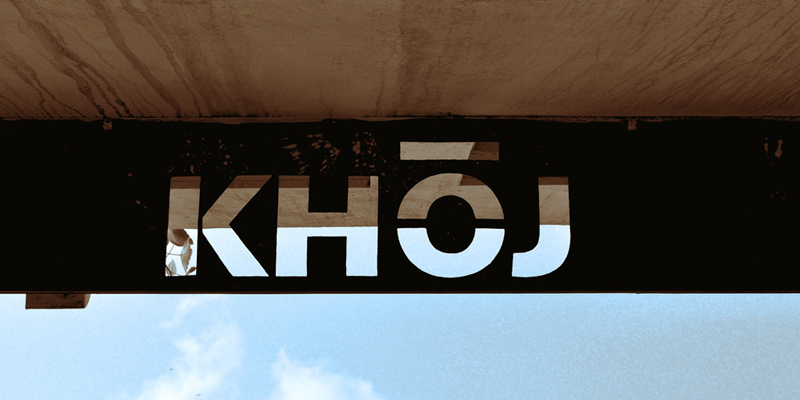 SONIA MEHRA CHAWLA IS THE RECIPIENT OF THE ART+ SCIENCE GRANT AWARD 2017-18 INSTITUTED BY KHOJ INTERNATIONAL ARTISTS' ASSOCIATION INDIA, SUPPORTED BY THE WELLCOME TRUST UK & DBT INDIA ALLIANCE.
Sonia Mehra Chawla has been selected for the International Art+Science Grant Award 2017-2018 instituted by Khoj International Artists' Association and supported by the Wellcome Trust UK/ DBT India (Dept. of Biotechnology, India) Alliance.
The Art + Science programme is designed to advance projects that explore artistic applications of emerging thoughts and technologies with the help of partners from the scientific industry and academia.This year the Art + Science programme will engage emerging themes around science and technology.
The Grant includes a project research and development phase (2017-18), an International Artists' Residency, an exhibition/open studio and a related seminar in 2018.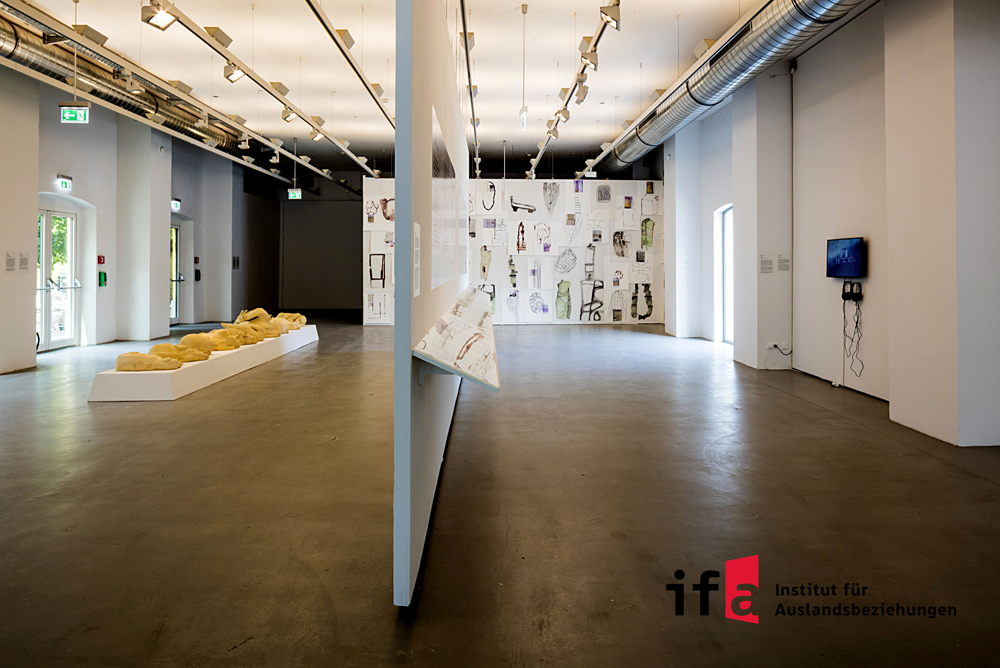 EIN WELT IN DER STADT: ZOOLOGISCHE UND BOTANISCHE GARTEN
'A WORLD IN THE CITY: ZOOLOGICAL AND BOTANIC GARDENS'
CURATED BY KAIWAN MEHTA
INSTITUT FUR AUSLANDSBEZIEHUNGEN
INSTITUTE FOR FOREIGN CULTURAL RELATIONS, IFA
STUTTGART, GERMANY
MAY - JULY
2017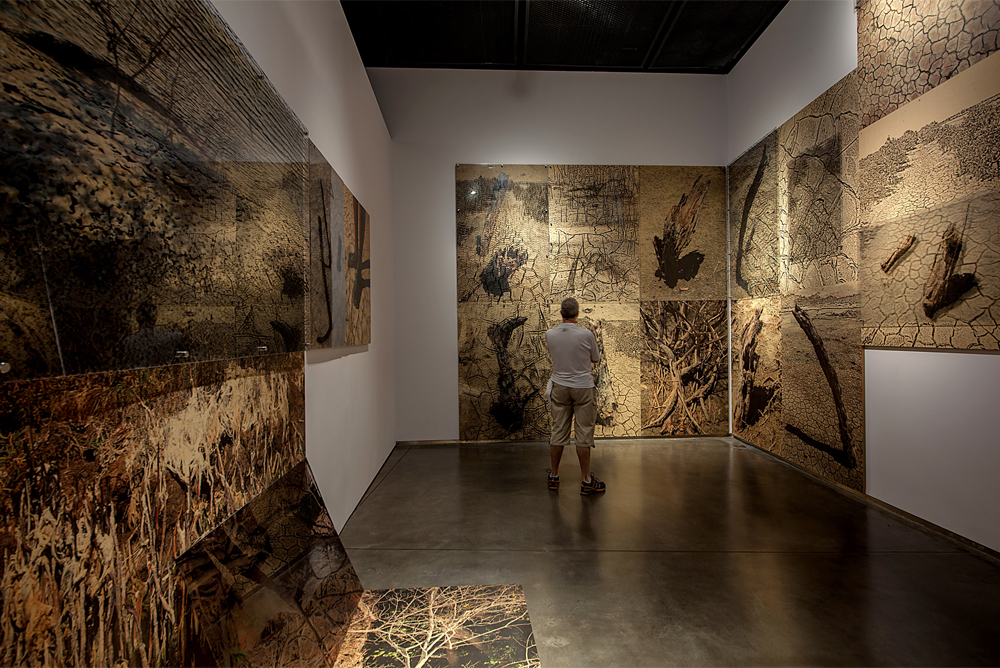 RESIDUE
IMMERSIVE INSTALLATION AT YINCHUAN BIENNALE 2016
CURATED BY BOSE KRISHNAMACHARI
YINCHUAN BIENNALE 2016
FOR AN IMAGE, FASTER THAN LIGHT
MUSEUM OF CONTEMPORARY ART, YINCHUAN
CHINA
2016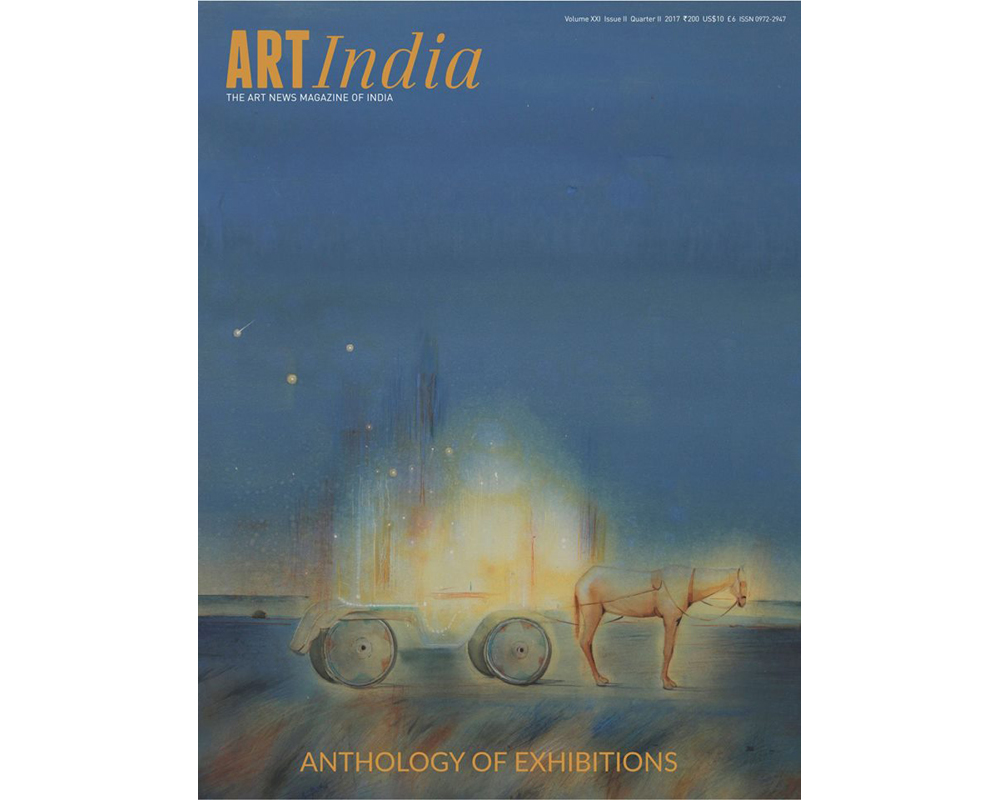 WASTE LANDS
MEERA MENEZES WRITES ABOUT SONIA MEHRA CHAWLA'S RECENT WORK FROM THE CRITICAL MEMBRANE SERIES THAT WAS SHOWCASED AT THE YINCHUAN BIENNALE IN CHINA IN 2016, AND IN A SOLO PRESENTATION OF HER WORK AT NEW DELHI'S EXHIBIT 320 IN 2017.
ART INDIA- 'ANTHOLOGY OF EXHIBITIONS' ,VOL XXI, ISSUE II, 2017
PUBLISHED BY ART INDIA PUBLISHING COMPANY PVT LTD